In this space you can find some examples of projects that have been successful working with us. 

BoVLP-BVD: Tagged (DIVA) polyantigenic vaccine against Bovine Viral Diarrhea virus (BVDv) based on virus-Like-Particles
AQUILON received comprehensive aid from Euro-Funding throughout all the application process, from a technical and market assessment to check the maturity of the project idea for the call, verification of compliance with requirements and the proposal writing. Post-grant approval, they also extend their guidance in project management.
Total budget: 2.221.043 € Grant
Services provided: Presentation and management
Country: Spain
A novel vaccine safeguards cattle health and productivity. Vaccination constitutes the most efficient strategy for protecting livestock against various diseases, minimising the use of antibiotics. Bovine viral diarrhoea (BVD) is an endemic disease of cattle caused by the BVD virus (BVDV). Currently, there are no eradication or control programmes in place that would obviate the need for vaccines. 
The BoVLP-BVD project has developed a novel vaccine against BVDV based on a virus-like particle patented technology. Scientists will undertake the necessary activities for the commercial-scale manufacturing and in vivo safety and efficacy assessment of the vaccine. Given that BVDV significantly affects herd productivity and reproduction with major economic costs, the BoVLP-BVD vaccine will help prevent the disease

SUSTONABLE: From bottle to stone. Recyclable engineered stone for kitchen countertops
Euro-Funding supported INNSTECH on those areas where they needed it most, like the business model and financing needs. After securing the grant, they continue to offer assistance in project management.
Total budget: 3.033.719 € Grant
Services provided: Presentation and management.
Country: The Netherlands
Stone-like materials from recycled plastic bottles. During the last 30 years, natural stone, used as a building material in the kitchen has been largely replaced by composite stone, mainly due to its better surface properties and modern design options.
The SUSTONABLE project proposes a pioneering building material that has the physical shape and properties of engineered (quartz) stone, but it is thinner, ultra-light and having a better impact resistance. The product is made with natural minerals bond by recycled PET from plastic bottles and will be more affordable than comparable materials in the market. The project aims to create the next generation stone surface materials and contribute to the new sustainable circular economy.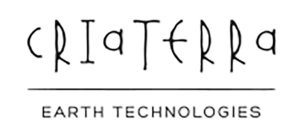 RE-CREATE: Eco-innovative building products for sustainable construction in a circular economy
Euro-Funding supported CRIATERRA Ltd throughout the process by evaluating the business idea diligently, drafting a well-structured proposal, and delivering its complete online presentation to the European Commission portal. Their partnership extends further into the project management phase, providing valuable support along the way.
Total budget: 2.221.043 € Grant
Services provided: Presentation and management.
Country: Israel
Circular models for high-performance construction materials. In the 2019 European Green Deal, the building sector is highlighted as a key focus in the green transition. If no action is taken to improve energy efficiency in this sector, energy demand is expected to rise by 50 % by 2050. The production of construction material is a huge CO2 emitter and changes the natural properties of virgin materials, rendering them non-biodegradable waste. This industry is also responsible for considerable water consumption and waste generation
The RE-CREATE project proposes regenerative construction materials and products that consume minimal energy and produce minimal emissions. They are made using a high percentage of byproducts and recycled materials and are recyclable and biodegradable. They meet or exceed all construction criteria and have superior thermal insulation, allowing the transition into a circular building construction industry.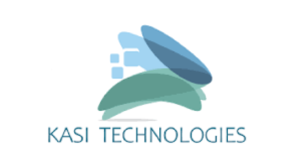 NESS: New electrified supercharging system
Euro-Funding proved to be an indispensable partner, playing a crucial role in defining the business and scaling strategy, and they continue to provide ongoing support in that direction to this day.
Total budget: 2.855.226€  | Grant
Services provided: Presentation and management.
Country: Sweden
Retrofit Conversion of all existing Gasoline- and Diesel cars into Hybrid Electric. . Climate change has pushed many entities, including the EU, to consider greener transportation options. Electric or hybrid cars have seen much interest since this push. Since they must be produced from scratch and purchased by customers, they are an inefficient solution on their own.
The NESS project will develop a cost-efficient, effective, dual hybrid technology, which can be utilised as an add-on component to convert fossil fuel, petrol and diesel cars into hybrid electric vehicles. This solution would make greener car implementation more achievable, while reducing vehicle fuel consumption and emissions.

Unlocking the potential of second life steel fibers from tire waste for the construction industry
Throughout the application process, Euro-Funding offered unparalleled support to Flexofibers Europa SL, starting from validating the idea, crafting a successful proposal, and presenting it to the European Commission. Their involvement did not cease after securing the grant, as they have been actively aiding in the efficient management of the project. Euro-Funding provides support also in the equity negotiation phase.
Total budget: 7.993.059€ | Combined funding (grant + equity)
Services provided: Presentation and management.
Country: Spain 
Towards a sustainable construction industry. In the circular economy, the use of the materials is extended as much as possible to include concepts such as recycling, reinventing, and reusing at the end of each stage of their use. This gives maximum value to each material or resource. The circular economy is an alternative to the traditional linear economies of "Make-Use-Dispose."
The Flexofibers project introduces a groundbreaking circular economy approach for manufacturing steel fibers using second-life materials. By leveraging this method, high-impact resistant concrete can be produced with a significantly reduced environmental impact. Furthermore, this initiative aims to accelerate the adoption of sustainable building materials within the construction value chain. Simultaneously, it provides an opportunity for the tire industry to embrace the principles of the circular economy.
Consult the viability of your projects